France is a food lovers' paradise so where better to spend Valentines than in the beautiful Dordogne in South West France.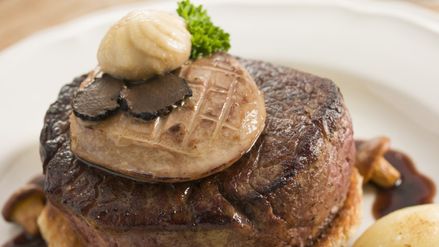 Our weekends, based in South West France, run from December through February.
Our tours aren't like 'normal' tours. We live here and love this region and we share with you our passion for the local food and wine in the Dordogne.
Customised for small groups our tours are led by Max, Duck & Truffle's multi-lingual sommelier, who is a long standing local resident with a wealth of knowledge and passion for local gastronomy. 
Truffle and wine tours
Our truffle and wine weekend focusses one day on truffle hunting  with renowned truffle hunting experts and their dogs as you go in search of the famous Perigord Black Truffle. You'll learn about the different types of truffles, techniques of truffle hunting and enjoy a fabulous truffle tasting. The second day is spent in the Bergerac vineyards visiting 3 small family run vineyards offering excellent wines and excellent value.