New Pelican Air Services ensures you can enjoy Bergerac wines back home.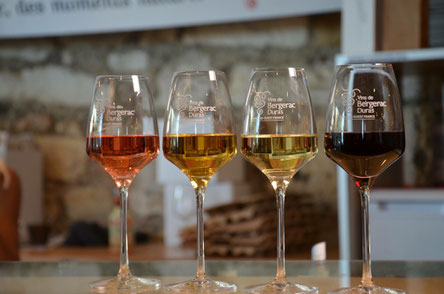 This specialized organisation, based at Bergerac airport, can package Bergerac wines (and local food products) and send to your home at a reasonable price. 
Look for them at Bergerac airport or contact them direct.
https://pelican-air-services.com/
If you join Max on a Duck & Truffle wine experience, he can help organise transporting Bergerac wines back home for you via Pelican.