Gastronomic weekend in the Dordogne from mid-October through mid-April
France is a food lovers' paradise so where better to spend an early Valentines weekend than in the beautiful Dordogne in South West France.
Your weekend is centred around the picturesque village of Trémolat, only 35 minutes from Bergerac airport. Recently voted one of France's 20 Best Kept Secrets,  Trémolat's 'piéce de resistance' is Le Vieux Logis, a boutique Relais & Châteaux with a Michelin-starred restaurant; your base for the duration of your stay.
Steeped in charm and elegance, this 4-star family house is located on an estate that was previously dedicated to tobacco production. With its manor house, the former farm building, the outbuildings, and the gastronomic restaurant in the former tobacco drying house, Le Vieux Logis provides havens of tranquility where relaxation is just a way of life.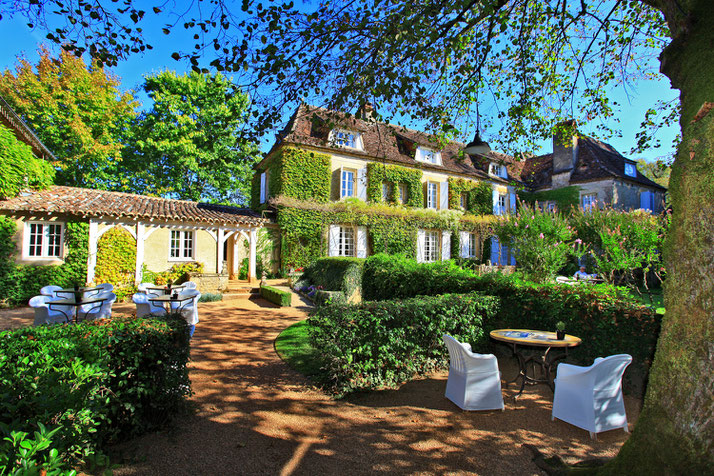 During the day, Duck & Truffle takes you on a food and wine guided tour of the Dordogne including truffle hunting and wine tasting accompanied by Max, Duck & Truffle's multi-lingual professional sommelier. And in the evenings we organise dinners for you at local restaurants plus dinner on the last night in the Michelin-starred restaurant at your accommodation.
What's included:
Our tours aren't like 'normal' tours. We live here and love this region and we share with you our passion for local food and wine in the Dordogne, visiting some of our favourite vineyards and restaurants led by Max, who is a long standing local resident with a wealth of knowledge and passion for local gastronomy and history. Tours are customised for small groups and personalised to meet individual desires.