Périgord (known to most of us as the Dordogne) is regarded as having some of the best cuisine in the country (not bad considering the country is famed for its culinary expertise). It's the home of Foie Gras, Black Truffles and Duck, and the rich soil provides a number of walnut tree plantations producing delicious oil.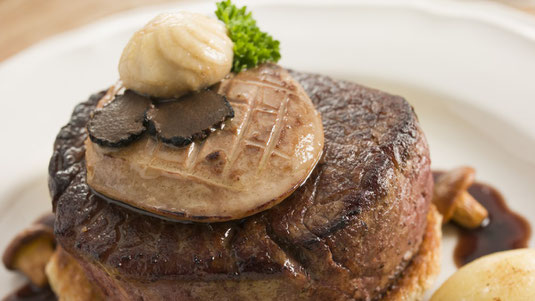 Out of high season, this region enjoys many food celebrations – Périgord Black Truffle markets from December through February; Walnut fairs in February and the Sarlat Goose fair in March, plus many more.
Duck & Truffle takes you on a food and wine guided tour of the Dordogne, with added historical interest and accompanied throughout by Max, our multi-lingual professional sommelier.
Duck & Truffle is run by four friends, living in Trémolat with a passion for the Dordogne, its food, wine and history.  We would like to share this passion with you in our out of season gastro guided weekends.
We'll help you find some of the famous and, more importantly, lesser known vineyards whilst visiting some of the beautiful villages, magnificent châteaux and amazing historic sites in this region. 
The Dordogne has one of the richest culinary heritages of any French region so, at meal times, we'll guide you through the delicacies pairing wines with each course, ensuring your palette bursts with new flavours.
We focus on the smaller towns and villages, away from the tourist trails, and work closely with many local vineyards, restaurants and businesses.
Our weekends are customised for small groups and led by Max, a multi-lingual sommelier who is a long standing local resident with a wealth of knowledge and passion for local gastronomy and history. Read more about us and our passion for the Dordogne.