Planning a holiday to the Dordogne but don't know where to stay.  These links will help you filter through the thousands of options to find your perfect holiday accommodation, and whilst on holiday, be sure to join us on a wine tour of the Bergerac vineyards
Dordogne Travel App
The Dordogne Travel App has a focus on self-catering because of how rich the area is with Gites, Cottages as well as small and large Campsites that cater for Motorhomes, Caravans or provide Bungalow, Cabin, Chalet and family Tent accommodation. The region is well represented on the internet with lots of information on accommodation and all the attractions but this can be a daunting search. The App tries to separate the most important tourism aspects into map-based locations, a bit of background and great links to websites that provide the information you need!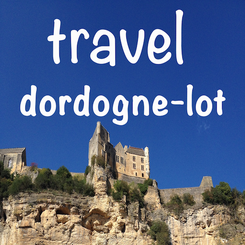 Perfection for Two
Perfect For Two is an exclusive collection of private self-catering holiday homes in the heart of the Dordogne valley, fully equipped and beautifully furnished 'homes from home'. There are nine properties to choose from, offering accommodation essentially for couples, all with free WiFi. The resident managers are on hand to help you make the most of your stay in the Dordogne.  Read more here...
Likibu
Likibu is a vacation rental search engine that pulls together all major rental sites to give you the opportunity to browse and compare all available gites, apartments, houses, or villa rentals.
Likibu is the best way to start your travel research: choose your holiday's destination, select the date of your trip and watch out the entire offer of every accommodation websites.
Search for Dordogne rentals here